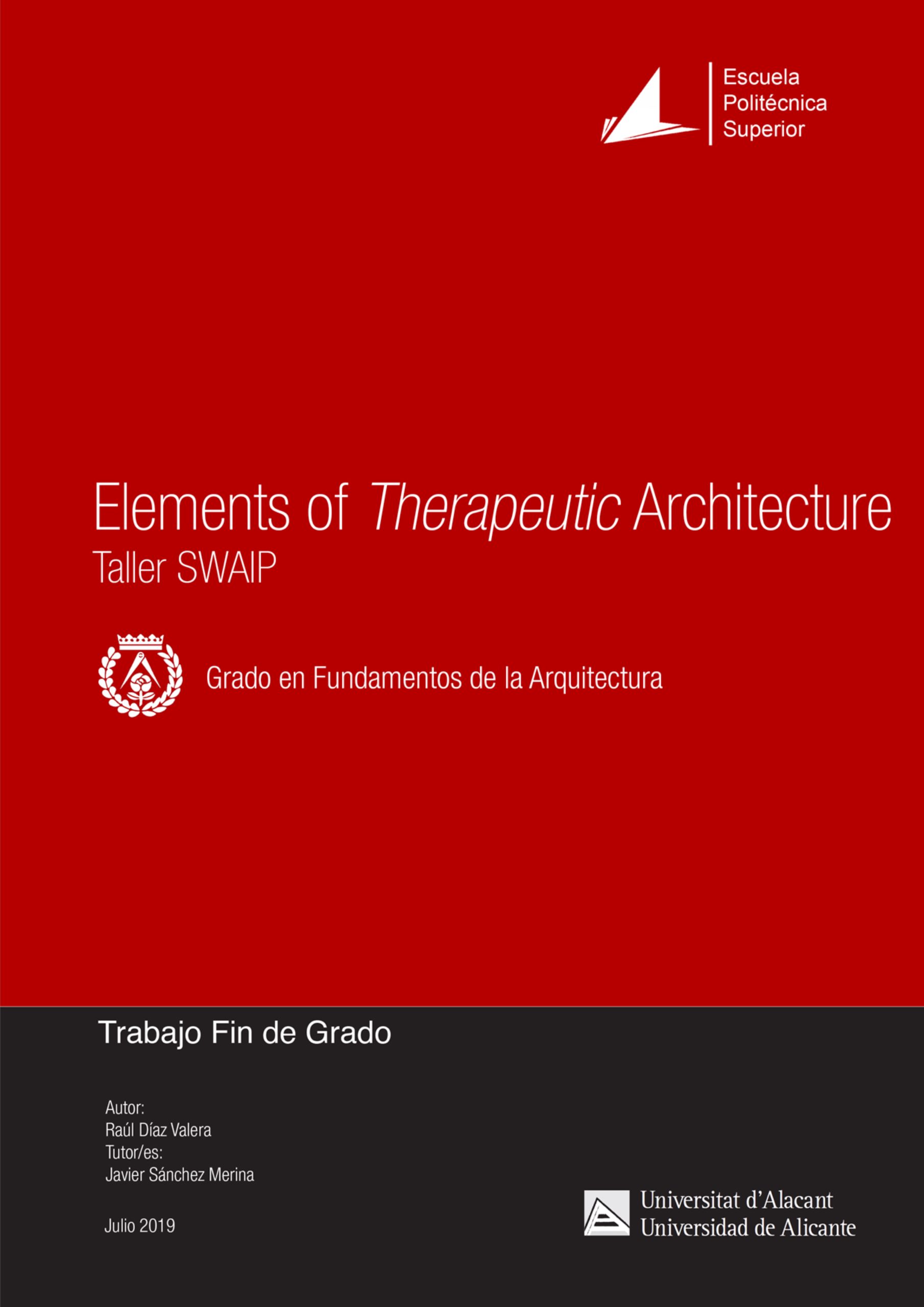 Elements of Therapeutic Architecture. Workshop SWAIP
This Final Degree Thesis is the result of the organization and participation in the International Workshop SWAIP (abbreviations of "Social inclusion and Well-being through the Arts and Interdisciplinary Practices") held last March in the University of Alicante. This proposes to redefine architecture from disciplines such as art, music, therapy or architecture itself, in order to obtain an architectural model that adapts to the conditions and qualities required for the evocation of memories and personal experiences in individuals who live with the disease.
Elements of Therapeutic Architecture completes with this contemporary vision the collection of books Elements of Architecture that the architect Rem Koolhaas published in the Venice Biennial of 2014. Although in those books, the architect talked about the elements in terms of temporal and conceptual evolution without blurring the architectural limit, the extra chapter that adds this thesis shows the qualities that architecture must contemplate as a participant in the fight against Alzheimer.