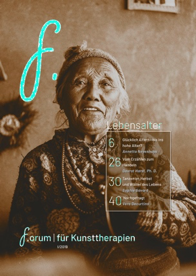 Ein Leben mit Demenz im hohen Lebensalter. Beispiele aus der Kunsttherapie.
A method is described how people with dementia can be accompanied artistically and with art therapy. Reference is made to another method by Karl Heinz Menzen, in which the reconstruction of places from childhood is supported in order to stimulate emotional memory. Using examples from art therapy, it will be shown how in people of old age the memory emerges during painting and finds the language again.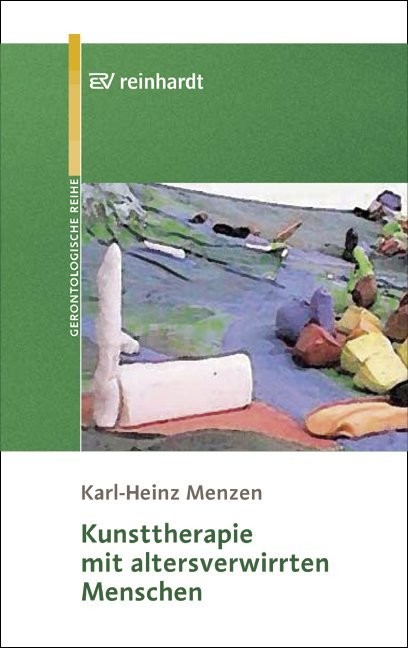 Art therapy with people confused by age
Karl-Heinz Menzen describes and explains neurologically why people with dementia suffer from memory loss. It is the lossof the continuum of time and space (Menzen, 2008, pp. 53-59). Menzen therefore develops art therapeutic methods that activate neurological connections in the brain. Here Menzen has developed a method of reconstructing a citymap with the places of childhood together in the group (Menzen, 2008, pp. 63-65). This stimulates narrative qualities through the telling of the memories that come to life. But also the sensual haptic qualities such as drawing, building or modelling are described as particularly effective. Menzen is a luminary in the art therapeutic work with people in old age.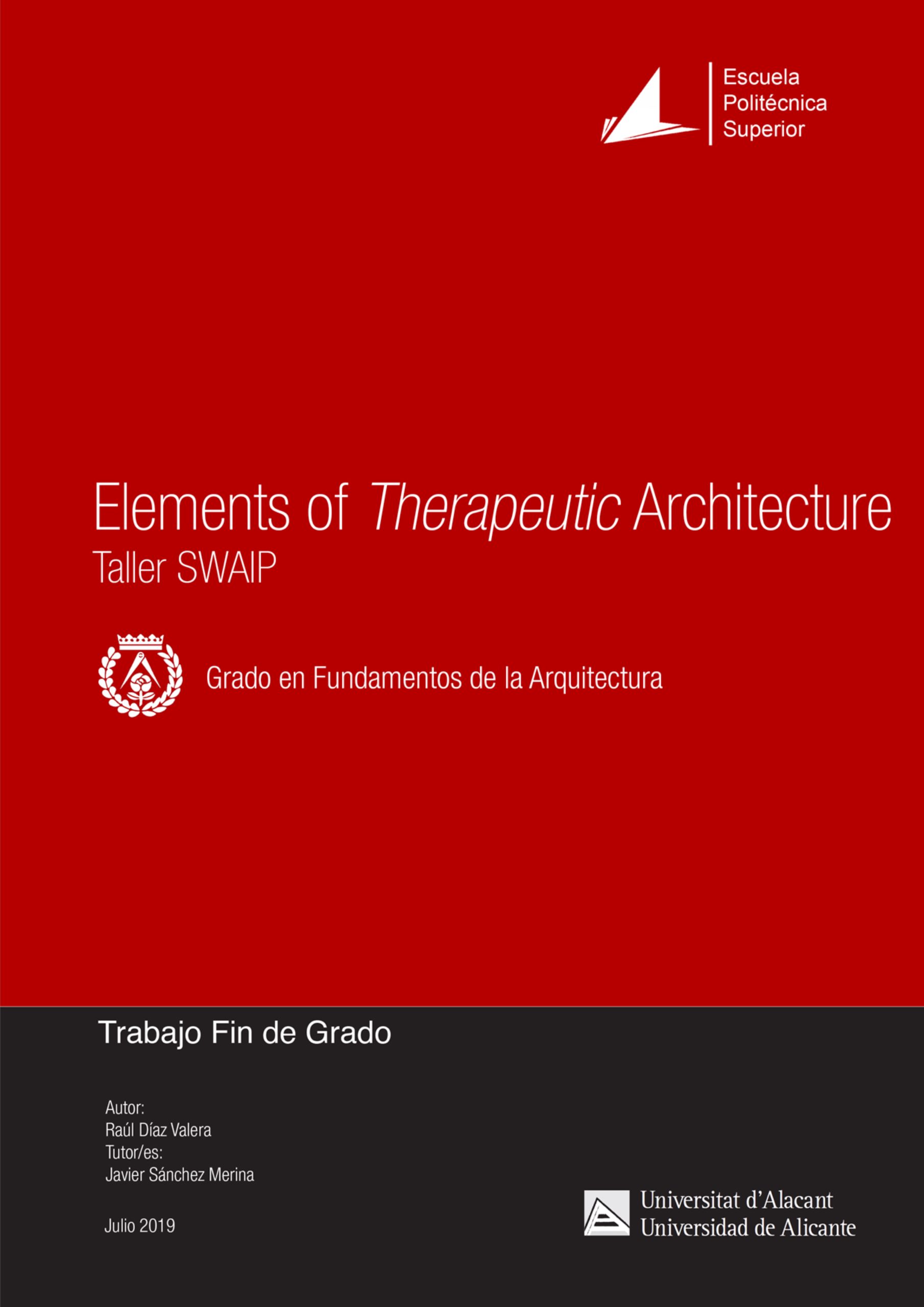 Elements of Therapeutic Architecture. Workshop SWAIP
This Final Degree Thesis is the result of the organization and participation in the International Workshop SWAIP (abbreviations of "Social inclusion and Well-being through the Arts and Interdisciplinary Practices") held last March in the University of Alicante. This proposes to redefine architecture from disciplines such as art, music, therapy or architecture itself, in order to obtain an architectural model that adapts to the conditions and qualities required for the evocation of memories and personal experiences in individuals who live with the disease.
Elements of Therapeutic Architecture completes with this contemporary vision the collection of books Elements of Architecture that the architect Rem Koolhaas published in the Venice Biennial of 2014. Although in those books, the architect talked about the elements in terms of temporal and conceptual evolution without blurring the architectural limit, the extra chapter that adds this thesis shows the qualities that architecture must contemplate as a participant in the fight against Alzheimer.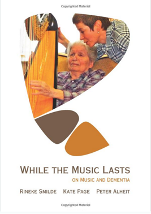 While the Music Lasts: On Music and Dementia
ISBN: 9059728467 ISBN-13: 978-9059728462
This book describes a research into the practice of 'Music for Life', a project managed by Wigmore Hall in London. The book explores theinteraction between music and dementia through the stories of people who have been working closely together: three musicians, eight women living with dementia, five caregivers, a staff development practitioner, a project coordinator and three scientific observers. This research and book is highly beneficial for any musician who wants to reach out into society, to engage with new, and perhaps vulnerable audiences. However, musicians are not the only target group. The discoveries of the study are also helpful and inspiring for caregivers of people with dementia and for families of a loved one living with dementia.