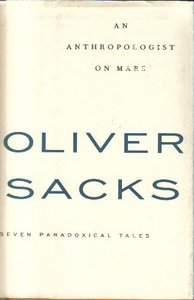 An Anthropologist on Mars: Seven Paradoxical Tales
In his introduction, the neurologist Oliver Sacks explain the brain's remarkable plasticity, its capacity for the most striking adaptations. Such a remark leads us to question concepts like "health" and "disease", and what is more, opens our vision to approach new realities.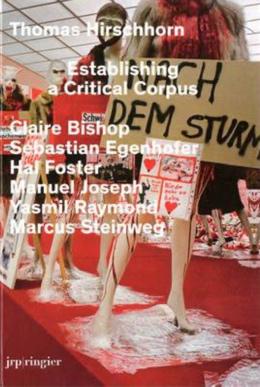 Establishing a critical corpus
Hirschhorn is one of the main artists that deals since the beginning of his career as artist with the importance of the other. For that he have built a corpus of work where in different ways he tries to explore the critical corpus that he wants to develop with the collaboration of different kind of people: from philosophers, art historians but also with anonym people that collaborates with him several times in the three different forms that he developed for working with/in public space (even if he said that for him there's no difference between spaces, public or institutional or even private, he works the same way). This is an important book that reflects on this by the head of important authors of the arts territory.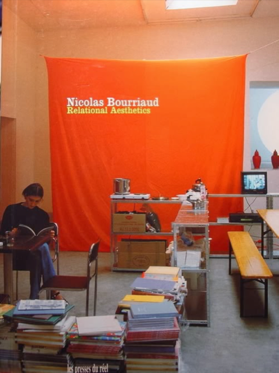 Bourriaud defined the approach as "a set of artistic practices which take as their theoretical and practical point of departure the whole of human relations and their social context, rather than an independent and private space." The artist can be more accurately viewed as the "catalyst" in relational art, rather than being at the centre.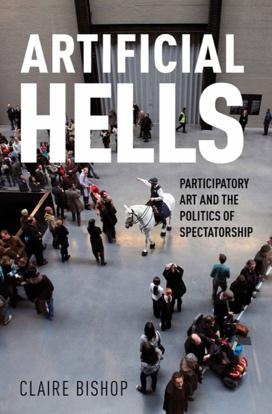 Artificial hells: participatory art and the politics of spectatorship
Artificial Hells is the first historical and theoretical overview of socially engaged participatory art or "social practice." Claire Bishop follows the trajectory of twentieth-century art and examines key moments in the development of a participatory aesthetic. She not only scrutinizes the emancipatory claims made for these projects, but also provides an alternative to the ethical (rather than artistic) criteria invited by such artworks. Artificial Hells calls for a less prescriptive approach to art and politics, and for more compelling, troubling and bolder forms of participatory art and criticism.