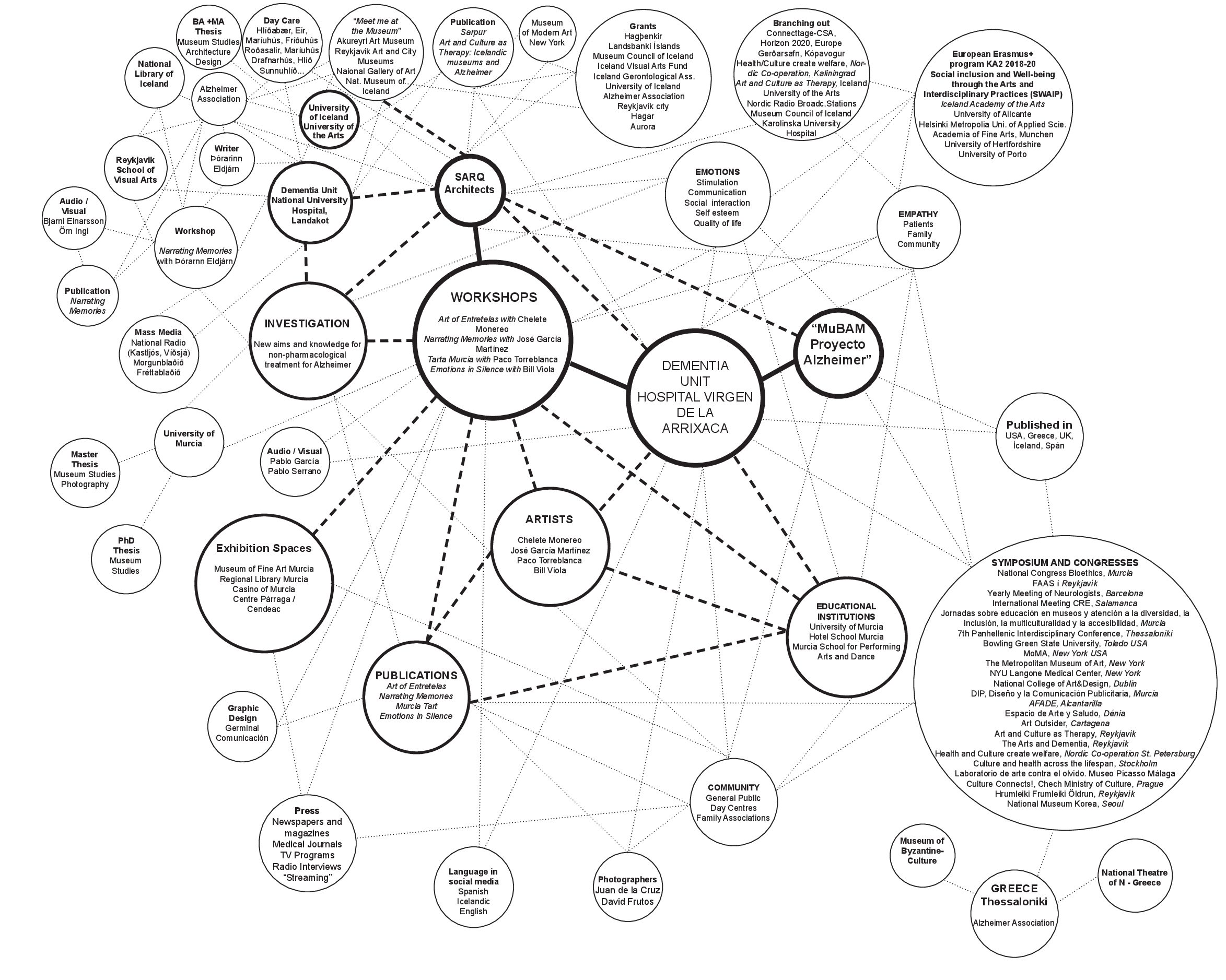 Art and Culture as Therapy. Website
Art and Culture as Therapy for Alzheimer's is an innovative initiative from the Dementia Unit at the Hospital Virgen de la Arrixaca in Murcia: opens up the debate about the Alzheimer's disease (AD) towards a new line of research where the arts join science. The project has offered new paths and forms of stimulation in order to enrich the field of non-pharmacological treatment for AD. Among the aims are: to improve patients' quality of life and self-confidence; generate a link between the past and the present by creating bridges between existing neurons through emotional memory; to encourage an expression of empathy and to encourage interaction and communication as well as to create new measuring tools for check-up control.
The website offers access to the project's activities and publications: "The Art of Entretelas" with the painter Chelete Monereo, "Narrating Memories" with the journalist José García Martínez, "Frásagnir minninganna with the writer Þórarinn Eldjárn", "Murcia Tart" with the pastry chef Paco Torreblanca, "Emotions in Silence" with the video artist Bill Viola, and "MuBAM Alzheimer Project".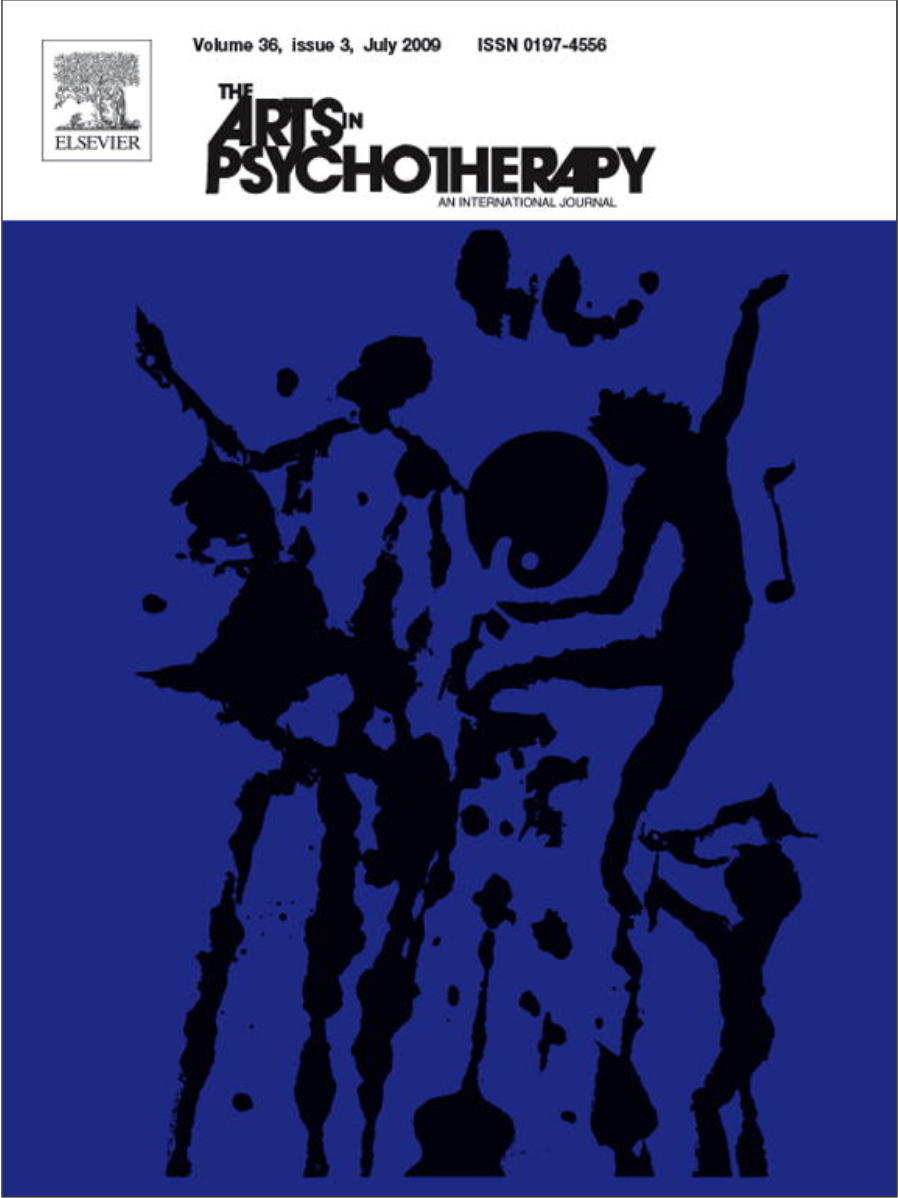 Therapeutic thinking in contemporary art
For the purpose of exploring the links between professions or moving closer towards interdisciplinary practices this is an article which makes links between therapy and art. The article is about links between contemporary art, community, politics, and therapy, with reference to work that has been made in the Museum of Contemporary Art of Barcelona. The author who is an art therapist, psychotherapist and anthropologist first discuss the contemporary role of the museums in the society. In the article the author claim that often, both in training and professional practice, there is little interaction between art therapy and contemporary art.  Work of three artists, Sophie Calle, Krzysztof Wodiczko, and Lygia Clark who have worked with relationship between community work, therapy, and contemporary art, is reviewed in the article.