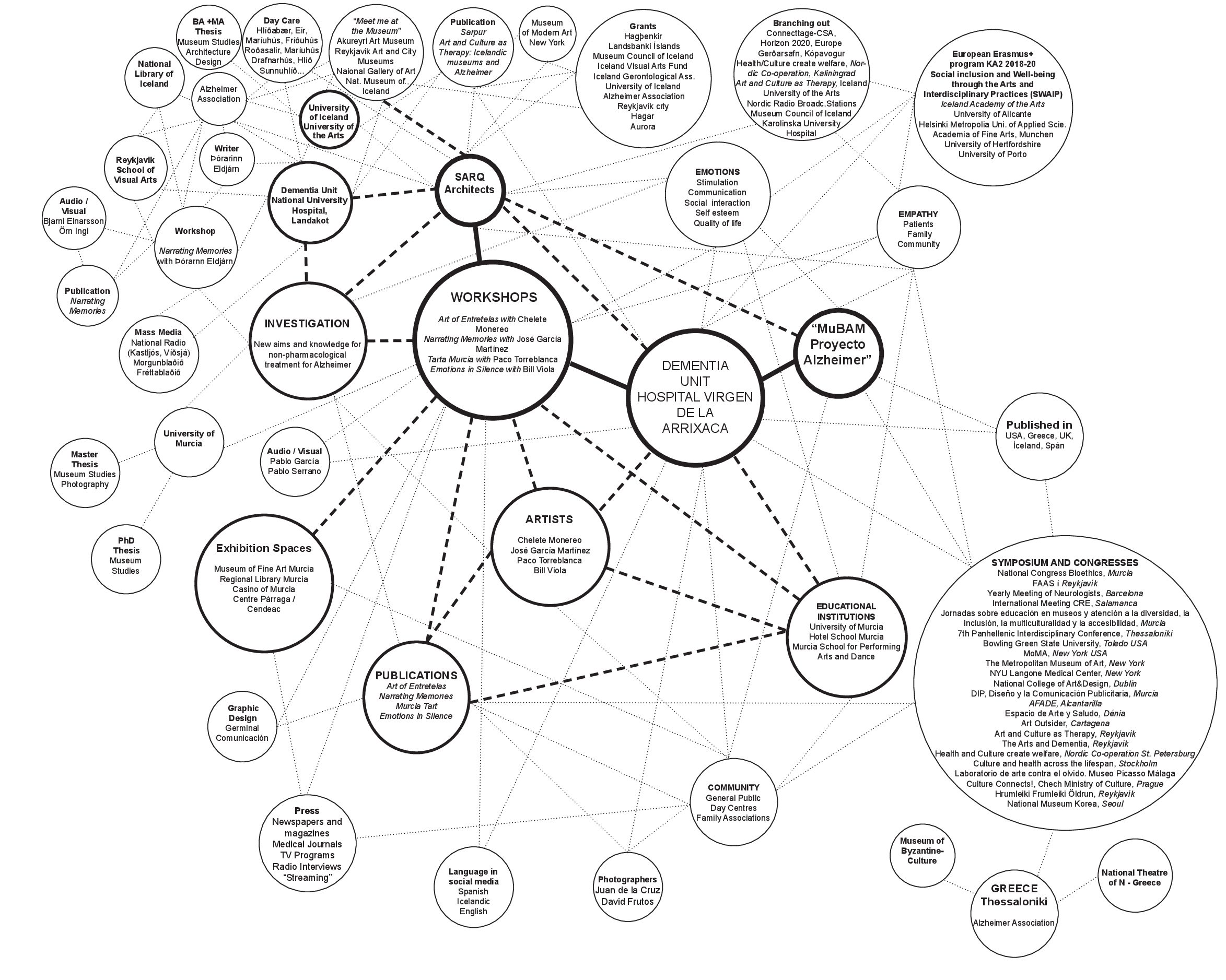 Art and Culture as Therapy. Website
Art and Culture as Therapy for Alzheimer's is an innovative initiative from the Dementia Unit at the Hospital Virgen de la Arrixaca in Murcia: opens up the debate about the Alzheimer's disease (AD) towards a new line of research where the arts join science. The project has offered new paths and forms of stimulation in order to enrich the field of non-pharmacological treatment for AD. Among the aims are: to improve patients' quality of life and self-confidence; generate a link between the past and the present by creating bridges between existing neurons through emotional memory; to encourage an expression of empathy and to encourage interaction and communication as well as to create new measuring tools for check-up control.
The website offers access to the project's activities and publications: "The Art of Entretelas" with the painter Chelete Monereo, "Narrating Memories" with the journalist José García Martínez, "Frásagnir minninganna with the writer Þórarinn Eldjárn", "Murcia Tart" with the pastry chef Paco Torreblanca, "Emotions in Silence" with the video artist Bill Viola, and "MuBAM Alzheimer Project".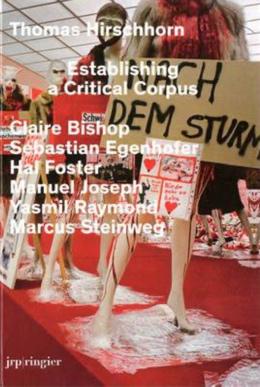 Establishing a critical corpus
Hirschhorn is one of the main artists that deals since the beginning of his career as artist with the importance of the other. For that he have built a corpus of work where in different ways he tries to explore the critical corpus that he wants to develop with the collaboration of different kind of people: from philosophers, art historians but also with anonym people that collaborates with him several times in the three different forms that he developed for working with/in public space (even if he said that for him there's no difference between spaces, public or institutional or even private, he works the same way). This is an important book that reflects on this by the head of important authors of the arts territory.